Recently popular Youtube superstar MKBHD uploaded his impressions on the first under the glass finger print scanner, you can watch the video
here
. Watching that video I kind of got the impression that he expects Apple to implement tech like this into iPhones of the future and I'm sure theres a larger portion of you that have been hoping for the return of Touch ID. But unfortunately (Or Not) that won't be happening. Touch ID is dead.
FaceID Works
With the launch of the iPhone X we were all expecting massive blowback over the removal of Touch ID. For better or for worse FaceID hasn't faced as much as criticism I was expecting it to get. From what I've heard FaceID does work it does what its advertised to do and that is authenticate you as the owner of the device. Sure in a vacuum FaceID might be slightly slower than TouchID but in the real world you're highly unlikely to notice that difference all the time. If you're anything like me you'll have a few notifications on your lock screen at any given time, by the time you're done perusing your notifications or just a quick glance at the time FaceID has worked its magic and you're all set to go. Where as with TouchID you'd have to move your finger to the sensor and then wait for it to authenticate. Sure that's not a major annoyance all you have to do is literally lift a finger. But the FaceID route seems so much more intuitive. You really don't have to think about using FaceID. From what I've heard FaceID works in almost all conditions granted there are situations were it doesn't work, like maybe when you're in bed and a pillow is covering up a bit of your face. But to be fair there are instances when TouchID fails too. Having greasy fingers come to mind.
FaceID Has Room To Grow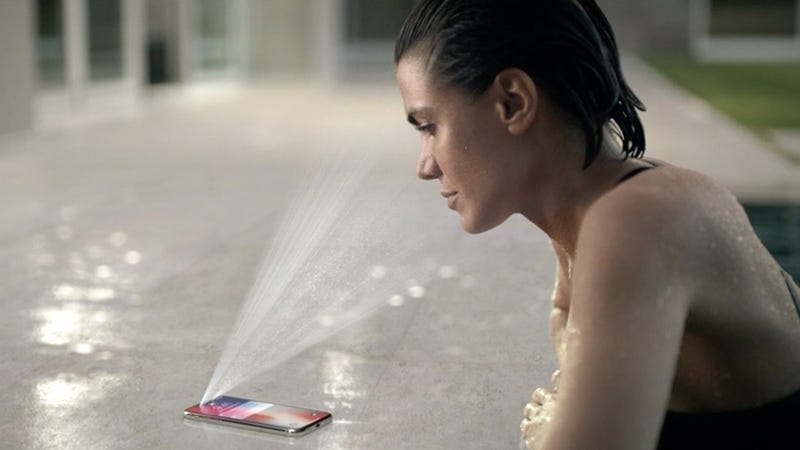 We often forget that FaceID is in it's infancy. FaceID is where TouchID was when it was unveiled on the iPhone 5s. In my opinion FaceID has more room to grow when compared to TouchID. There is no point in making TouchID faster than a certain point and we've hit that limit. TouchID on the iPhone 7 and 8 work flawlessly and making them faster adds no value to TouchID as it is already fast. Meanwhile FaceID is slower and has a bit of catching up to do but once it has caught up to TouchID, FaceID will be the obvious choice as it is more seamless.If you're not convinced, remember this is FaceID generation 1. The difference between TouchID generation 1 and TouchID generation 2 are night and day. Generation 2 TouchID is immeasurably better than generation 1. So it really makes no sense for Apple to put a viable TouchID replacement on the back-burner to implement an older technology. They would have to reallocate a lot of resources pour even more money into R&D to implement TouchID again. Not to mention how much more expensive these already expensive devices would get. In the long run FaceID will be better than TouchID and Apple has a head start on the competition.